Free Woodworking Projects: Plans for Outdoor & Indoor Projects
When you are searching for certain free woodworking plans on the net, it can be difficult and time consuming. This website is designed to make this task easier for the searcher. The plans are labeled here in alphabetical order, and added to the proper category as they are discovered.
The majority of these plans are for wood projects. From big projects like garden sheds and gazebos, to smaller easier projects such as birdhouses and feeders. Most of these plans can be used by beginners, as well as advanced woodworkers.
The woodworking plans found here are free, you will also find plans for other projects that are not made of wood such as the brick BBQ plans. If you know of any free plans that you want added, use the contact form and let me know.
When you are looking for free plans to build your next project, do not overlook the plans that can be purchased. Most plans being sold online are very affordable, and will be a small price to pay to get good results on your project.
Popular Woodworking Plans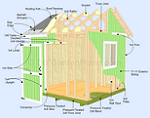 15 free shed plans. Many of these plans include a material list and are super easy to follow. Get your garden or storage shed started with the help of these plans.
---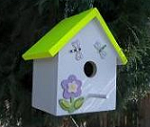 15 free bird house plans. Material and cut list are included. Simple wood bird house designs. Includes plans for bluebirds and wren bird houses.
see all bird houses - click here
---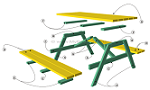 15 free picnic table plans
see all picnic tables - click here
---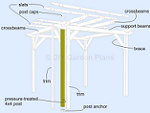 15 free pergola plans
---